+Happy with my weekend. Good movies, new friends, good church.
+Cash the cockapoo and Jaxon the shih tzu chasing each other around looked like two teddy bears playing.
+Happy that I have such a great supportive husband and that his 31st birthday is tomorrow! Cupcakes and pool league.
+Saw this pillow in a magazine months ago, finally saw it at Target and bought it. :-)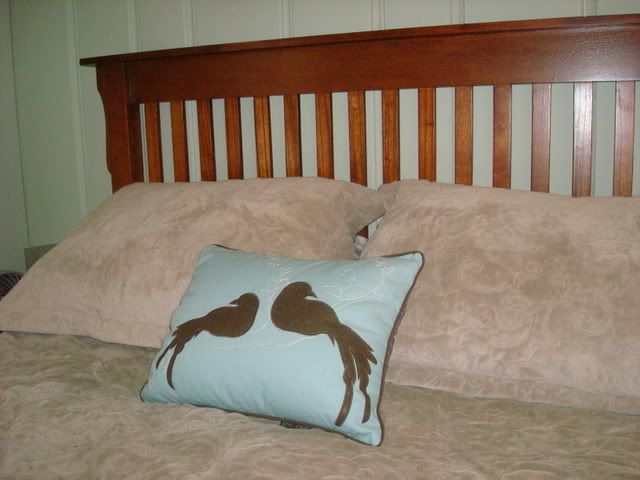 +Happy with the Oscars. Those Slumdog Millionaire kids were so cute!